So your AKAI EIE Pro has both VU meters slammed to the right and they have RED colour LED backlight

It needs a hardware repair...

At power-on, a correctly operating unit should briefly flash the VU meter "overdrive" backlights RED for about half a second and then set the VU meter backlights to WHITE. It is difficult to see but the VU meter needle will also move to full deflection for this short time too.
The unit I have has a fault where the VU meter backlights stay RED and the VU meter needle is at full deflection, it needs repair...
- - - - - - - - - - - - - - - - - - - - -
GO AHEAD... READ ON...
ALSO PLEASE CLICK ON SOME OF THESE GOOGLE AD's WHICH HELPS TO KEEP THIS WEBSITE GOING!!
- - - - - - - - - - - - - - - - - - - - -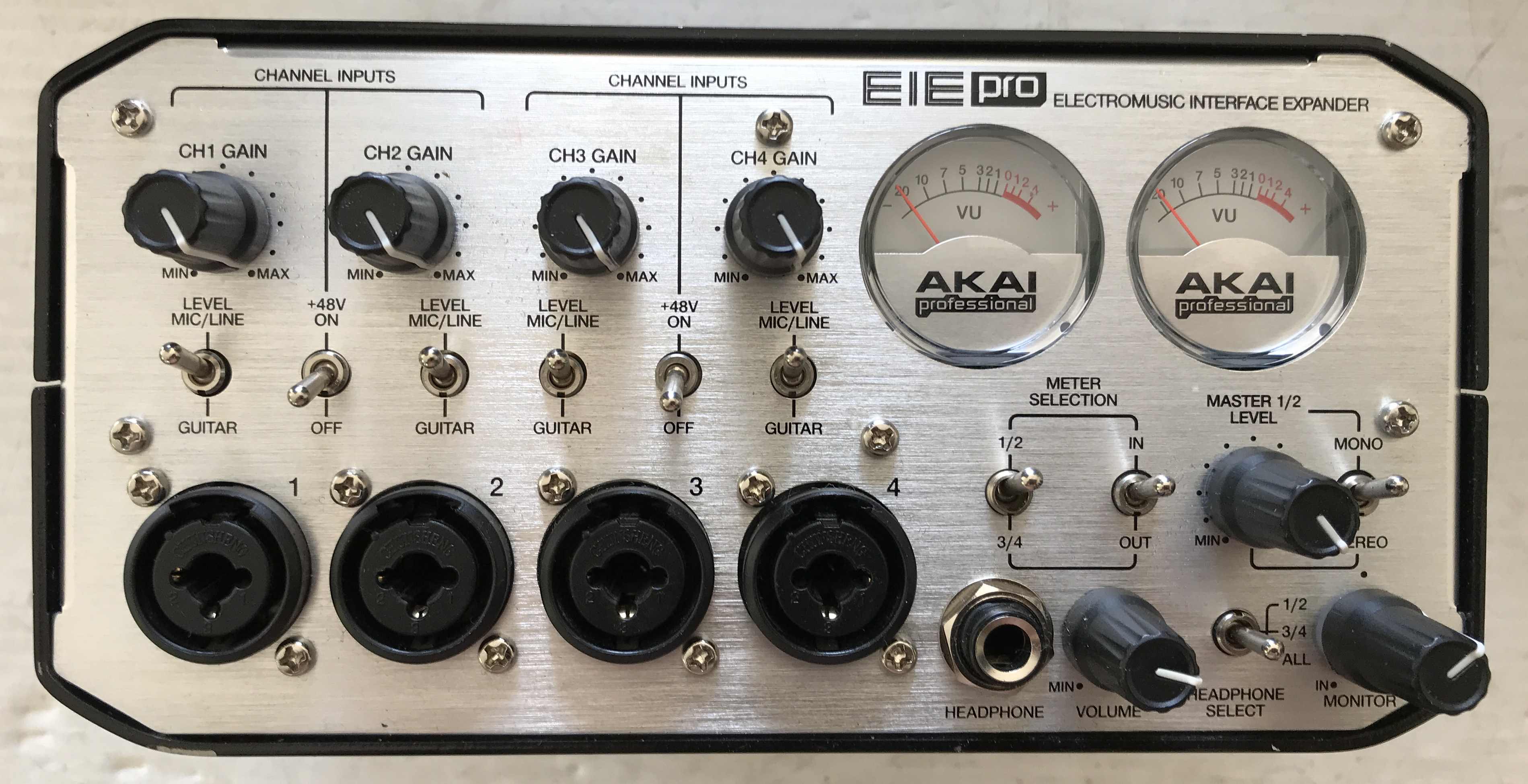 The usual diagnostic testing with a voltmeter revealed there was no negative voltage to the 33079 Op-Amps near the meters, the -5V power rail was at about +1.0V
Furtunately I also had a working unit which I could compare voltages around the J3 connector on the rear panel PCB. This J3 connector supplies power to the front panel PCB.





Here's the voltages on the J3 connector of a working unit for you to compare with yours
J3 Voltages:
1 GND
2 GND
3 GND
4 ?
5 GND
6 -5V
7 GND
8 +5V


The -5V voltage is generated by U10 IC on the rear panel PCB which is a Switched Capacitor Inverter made by Texas Instruments.
Lookup some TI datasheets and you will find the required component (yeah with the same SMD markings...)