WheelTime Battery Capacity Tester
A simple software application to test "uptime" of a WheelTime recorder when running from it's internal battery. Application will detect all COM ports on your computer and attempt communications with the Delta card. Once communications is established, it will wait until communications is lost and then calculate the elapsed "uptime" and estimated battery capacity. This is useful to determine whether a particular WheelTime unit requires battery replacement through a service agent.
Below is a sample image shown when the test is completed: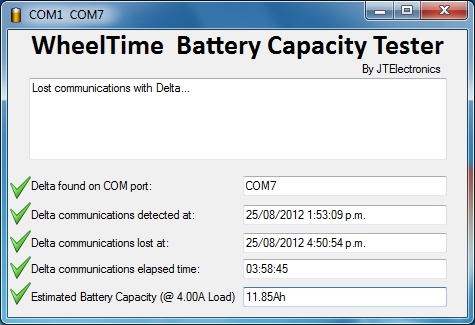 Please contact JTElectronics for more information.